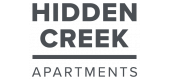 Your Review
Submit a Review

Resident Reviews
|Recommended: YesI absolutely love hidden creek apartments — i highly recommend living at hidden creek, i love the layout of my apartment, its always clean, staff is super friendly and helpful, always. neighborhood is beautiful and i simply love everything about it
|Recommended: YesOverall nice clean and quiet. Easy access to the max. — Nice apartments, quiet setting, close to the max and stores. Dog friendly. Nice staff, very helpful and easy to deal with.
|Recommended: YesNice location and amenities, BUT a bit over priced — It has a wonderful staff. The location is great with the MAX and park right by. The neighborhood is safe and welcoming, but the rent is a bit high and keeps increasing.
|Recommended: YesComfortable and Easy — I would tell them that it is like coming home. Driving into the cute apartment complex you wouldn't see tons of kids in the parking lot playing around. You have your own covered parking space that is near your apartment. Living in these apartments is comfortable and just like home. If anything goes wrong, you fill out a form that is conveniently located, and literally the issue is almost always fixed that day! Hidden Creek is my favorite apartment that I have lived in :-)
|Recommended: YesLOVE THEM!!! — I love love love Hidden Creek! Mainly for the management! They made all the difference in our stay...We moved to get a house but If I went to an apartment ever agian I would go to Hidden Creek-Maintance was great, apartments are good quality, grounds kept up, in a good location. They 100% awesome. Property manager is always so friendly and down to earth!
|Recommended: YesWe love them! — Fantastic! We have lived here over a year now and had no big issues, the area is awesome!
|Recommended: YesExcellent neighbors and great place for kids. — It's a great environment for kids.
|Recommended: YesGreat Staff, Great Neighborhood — Staff is very friendly and helpful, The apts are kept very nice and clean, No bad neighbors or noisy ones, Utilities and rent are way cheaper then other complexes in area, Great place to Live!!
|Recommended: YesExcellent service - love the commnunity — Very quiet and peaceful... love the park and tennis courts that are next doors
|Recommended: YesYOU WANT TO LIVE AT HIIDDE CREEK !!! — ITS THE BEST PLACE TO LIVE !!